Skip to Content
Commercial Cleaning in St. Clair County
In addition to our array of residential services, Dependable Cleaning Company also provides many commercial cleaning services for St. Clair County businesses of all sizes. From rug, carpet and leather upholstery cleaning to make your office furniture look spotless to exterior pressure washing to clean up your business' façade, we can clean your building inside and out. And if you've experienced some water damages, we're also available to provide 24-hour emergency water restoration and extraction services.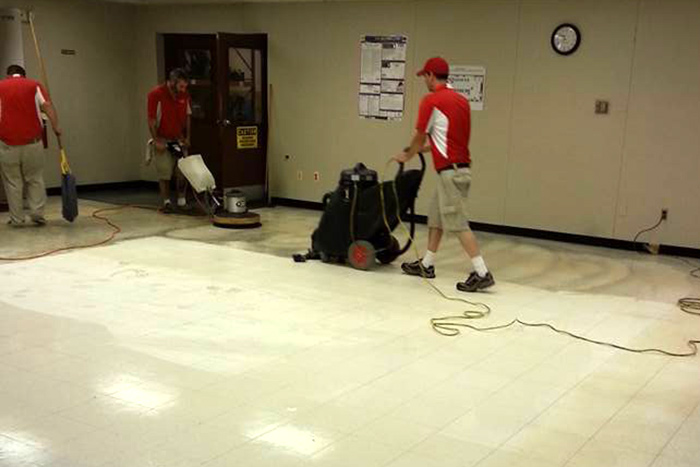 Benefits of Hiring Our Cleaning Company
There are many obvious and perhaps some not-so-obvious benefits of hiring a professional commercial cleaning company such as ours, including:
Increased Productivity – Having a clean workspace leads to happier, healthier employees. And happier, healthier employees means increased productivity and better morale.
Safer, Healthier Environment – A safer, healthier work environment results in a reduced spread of contagious diseases in the workplace and fewer employee sick days. Don't let your carpets or tile floors harbor harmful bacteria and allergens!
Favorable First Impression – Removing layers of built-up grime, dirt and other harmful elements from your building's façade or your office furniture can create a more favorable first impression with potential customers or new employees.
Deeper Cleaning – Our state-of-the-art cleaning equipment provides a deeper clean to remove even the most stubborn stains from your office's rugs, carpets and leather upholstery.
Call Us for a Free Commercial Estimate
Because every business has unique janitorial needs, Dependable Cleaning Company customizes our commercial cleaning services for every client in St. Clair County. Apart from carpet cleaning, we also offer various other services, including water extraction, exterior pressure washing, window washing and so much more. If you'd like to learn more about the many benefits we can provide to your business, please contact us today to request a free estimate or to schedule an appointment for service.
Let Our Family Take Care of Yours