Skip to Content
Dependable 24-Hour Emergency Water Damage Restoration
It's been estimated that floods are the top natural disaster affecting the most American homes and businesses every year. When disaster strikes, St. Clair County residents turn to the 24-hour emergency water damage restoration experts at Dependable Cleaning Company. Whether night or day, give us a call and our certified water extraction specialists will personally inspect the extent of your water damages and create a customized plan to restore your property with our advanced extraction and drying equipment. You can also count on us to provide thorough rug, upholstery and carpet cleaning services to disinfect and deodorize your space, one surface at a time.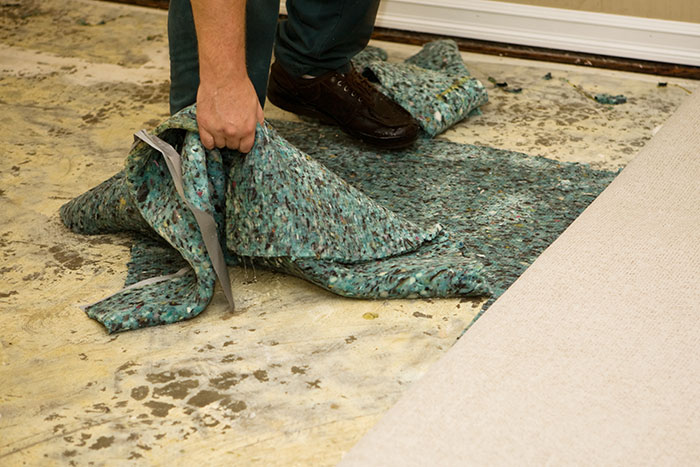 Trust Our Water Damage Restoration Professionals
When it comes to assessing water damages, time is of the essence. With the clock ticking, here are a few reasons why it doesn't hurt to have an experienced water damage restoration company on your side:
Expert Advice – It's difficult for the average person to determine which rugs, carpets or upholstery can be restored and which will definitely need to be replaced. We've been in this business since 1977 to provide you expert advice!
Quick Restoration – Available 24/7, our certified water extraction specialists are efficient and equipped to provide immediate service. The sooner water extraction can occur, the fewer damages you should see in your home or business.
Help with Claims – You can rely on our many years of experience when it comes to filing your insurance claims for water damages. In case of a dispute, we can also help you supply your insurance company with the necessary proof of damages.
Certified Water Extraction Specialists at Your Disposal
Property restoration can be a complicated process, but you're in good hands when you call Dependable Cleaning Company for 24-hour emergency water damage restoration in St. Clair County. You can rest assured that our certified water extraction specialists have the right equipment and training to complete your restoration as quickly and as safely as possible. Give us a call immediately to schedule service!
Let Our Family Take Care of Yours